Soft and Chewy Chocolate Chip Cookies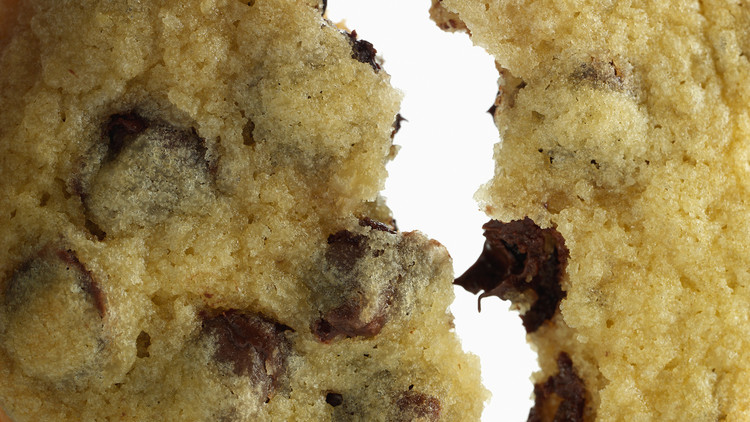 Chocolate chip cookies are a go-to favorite dessert, sweet snack, or after-school treat. With our easy, three-step recipe, you'll have soft and chewy chocolate chip cookies to serve and enjoy in no time.
DIRECTIONS
1. 

Preheat oven to 350 degrees. In a small bowl, whisk together the flour and baking soda; set aside. In the bowl of an electric mixer fitted with the paddle attachment, combine the butter with both sugars; beat on medium speed until light and fluffy. Reduce speed to low; add the salt, vanilla, and eggs. Beat until well mixed, about 1 minute. Add flour mixture; mix until just combined. Stir in the chocolate chips.

2. 

Drop heaping tablespoon-size balls of dough about 2 inches apart on baking sheets lined with parchment paper.

3. 

Bake until cookies are golden around the edges, but still soft in the center, 8 to 10 minutes. Remove from oven, and let cool on baking sheet 1 to 2 minutes. Transfer to a wire rack, and let cool completely. Store cookies in an airtight container at room temperature up to 1 week.
COOK'S NOTES
If desired, use a small ice-cream scoop for uniform-size cookies.
Written By: Martha Stewart