The Best Hammocks for Max Relaxing This Summer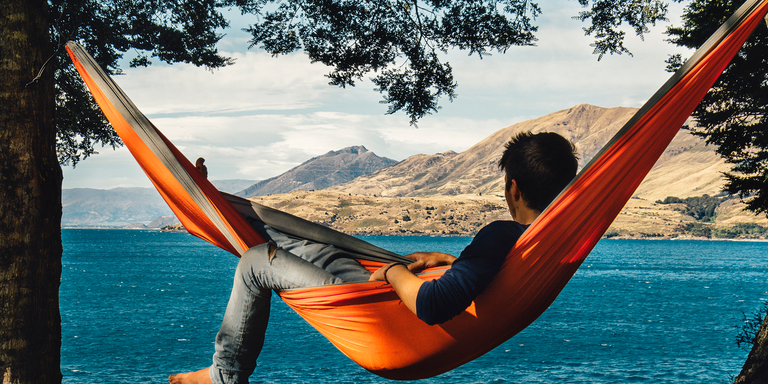 When it comes that peaceful, easy feeling of the perfect backyard summer day, there's nothing quite like a hammock. When combined with the right beer and putting the phone on airplane mode, it makes for a perfect day.
Just the idea of laying around in a hammock probably has you feeling more laid-back. Whether it's strung between a couple of trees in the backyard or used with a stand on a patio, a hammock can provide an unprecedented degree of relaxation.
It's not quite so relaxing to find the right one, but luckily, we've pretty much got the hard part figured out. These seven hammocks will provide you with optimal relaxation all summer long. No beer included.
Hammock Sky Brazilian Double Hammock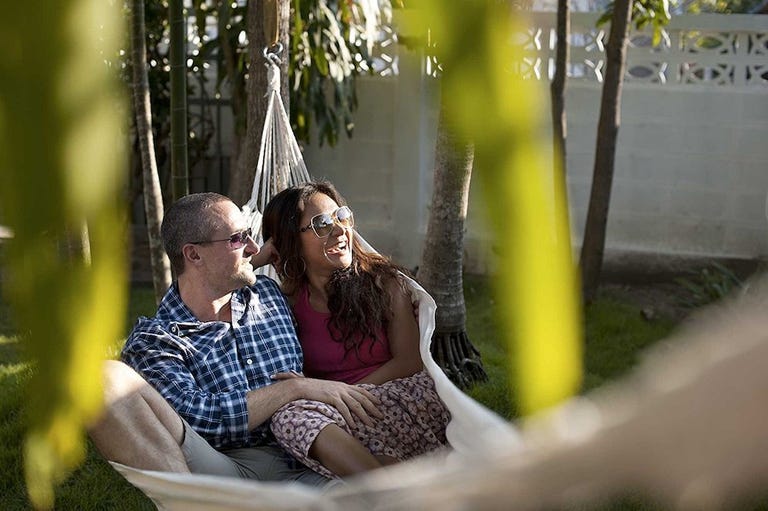 While you can easily spend a couple of hundred dollars on a hammock, you certainly don't have to just to have a comfortable spot to lay in the shade. This one from Hammock Sky is consistently well-reviewed by customers and comes with a lifetime warranty that promises a replacement for any reason. Unlike more substantial hammocks, it also takes up relatively little space when packed away and comes with a carrying bag for added portability.
Vivere Double Hammock with Space Saving Steel Stand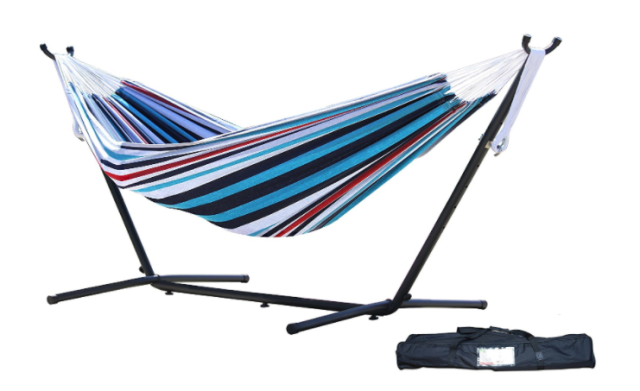 You can go pretty high-end when it comes to hammock stands, but there's also plenty of affordable options that won't leave you lying on the ground. This one from Vivere has thousands of positive customer reviews to attest to it, and it's available paired with your choice of cotton, polyester, or heavy-duty Sunbrella hammocks (each in a range of colors). At just 35 pounds, the stand is also fairly easy to move around without disassembling it.
If you're looking for something that's almost more bed than hammock, you can always consider a more plush option like this one from North Carolina-based Hatteras Hammocks. It isn't cheap, but it's designed to last.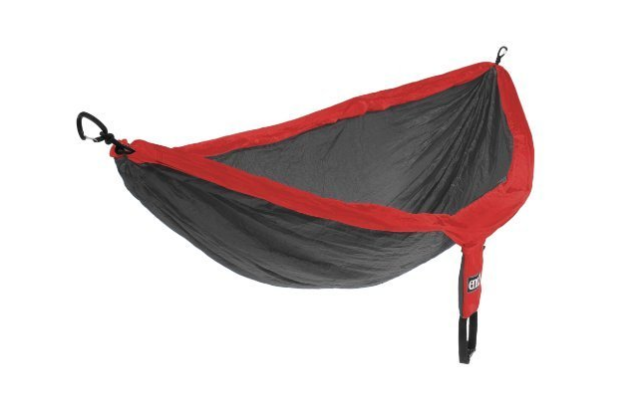 ENO's DoubleNest Hammock is a popular choice for campers, but it's also a great option if you're looking for a lightweight hammock for the backyard that's easy to pack up and take with you on the occasional trip. In addition to being relatively affordable, it's also available in your choice of dozens of different colors and comes with an attached compression sack that doubles as a convenient pocket when the hammock is set up.
Pawleys Island Large Original Cotton Rope Hammock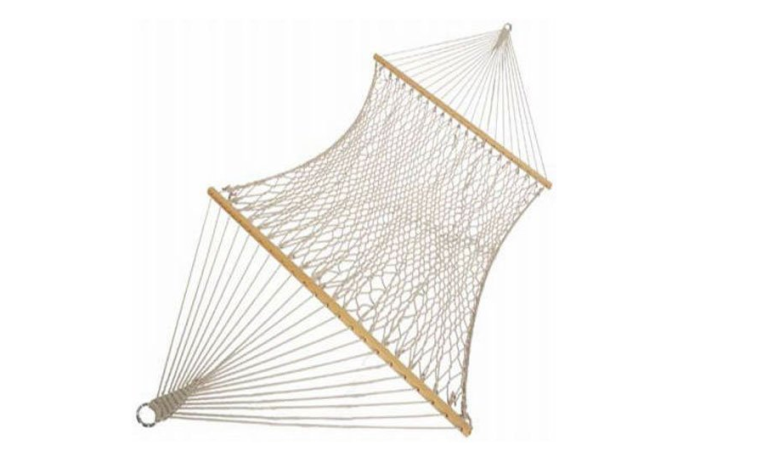 Pawleys Island is a go-to name for many when it comes to hammocks, and that's largely due to the company's original rope-style hammocks. Also available in single-person size, this one will accommodate two people with a 450-pound weight capacity and is constructed with higher-quality materials than you're likely to find in cheaper rope hammocks, including solid oak bars and heavy-duty hardware.
L.L. Bean Quilted Sunbrella Hammock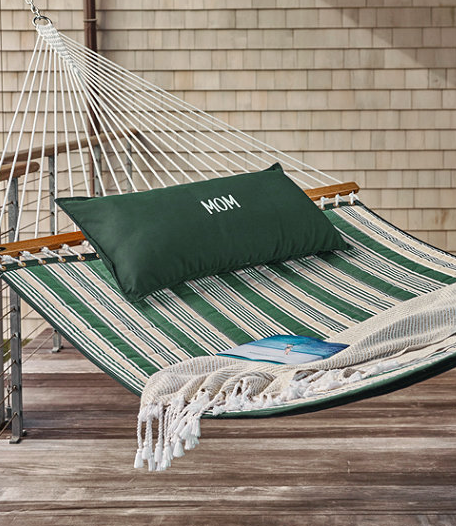 Most of L.L. Bean's outdoor gear is a safe bet if you want something that will hold up season after season, and that includes its hammocks, which garner consistently good reviews from customers. The Quilted Sunbrella hammock is at the top-end of what the retailer offers and has a reversible design that's cushioned for some added comfort. The Sunbrella fabric also promises to prevent fading and resist mildew.
Super Deal Quilted 2 Person Hammock
At more than six feet long and nearly five feet wide, this value model from Super Deal is a hammock built for two full-grown adults. A hardwood spreader holds the hammock open, making it easier for both people to get out.
BY DON MELANSON