Summer Breakfast Ideas For Kids That Will Make Them Forget All About Cereal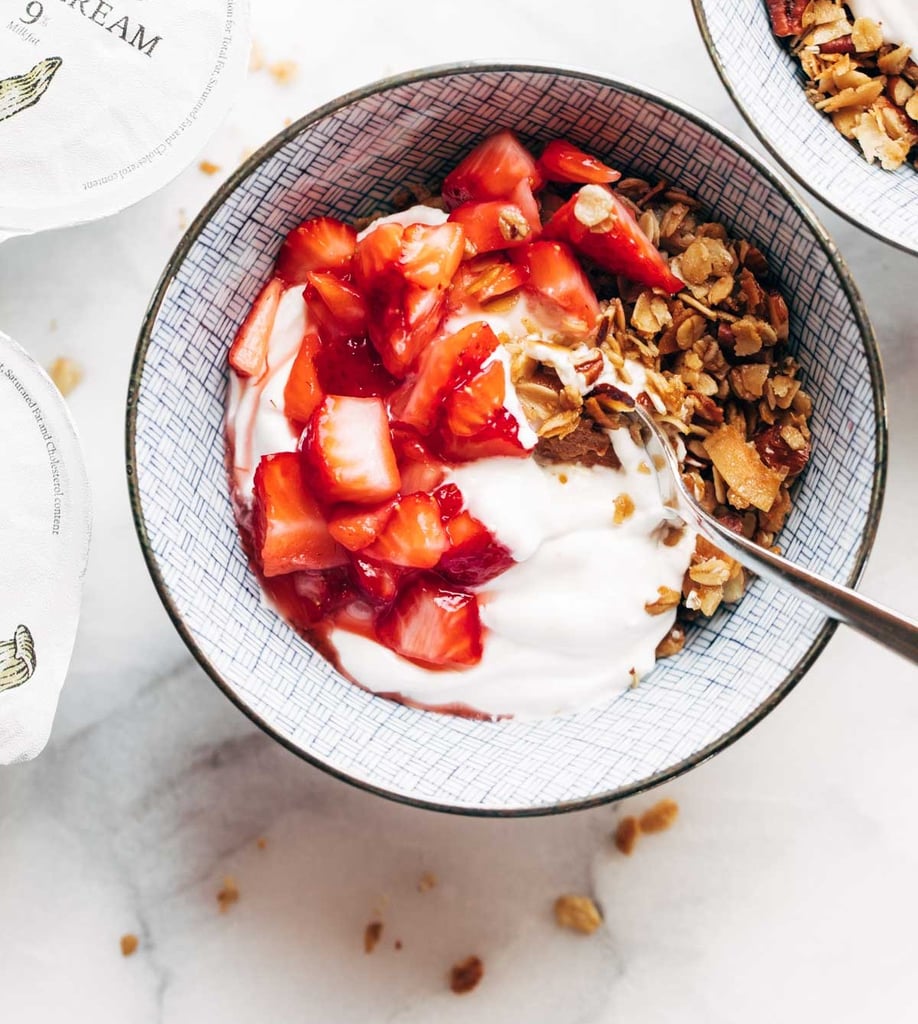 If your household is anything like mine, school-year breakfasts are all about getting your kids fed quickly and easily — with a focus on the quick. Cereal, prepackaged yogurts, and cut-up fruit are our standard before-school breakfasts, but once Summer arrives and no one has to be out the door by 7:27, it's time to spice up the breakfast menu with items that kids will love . . . and moms might love even more. From make-ahead muffins, casseroles, and burritos to jazzed-up classic morning fare like smoothies and yogurt bowls, the following 26 recipes will start your Summer mornings off in the most delicious way possible.
Bacon Cheddar Biscuits
My Baking Addiction's bacon cheddar biscuits are tender, flaky, and full of flavor. Serve them with scrambled eggs and thick-sliced bacon or turn them into bacon, egg, and cheese biscuit sandwiches.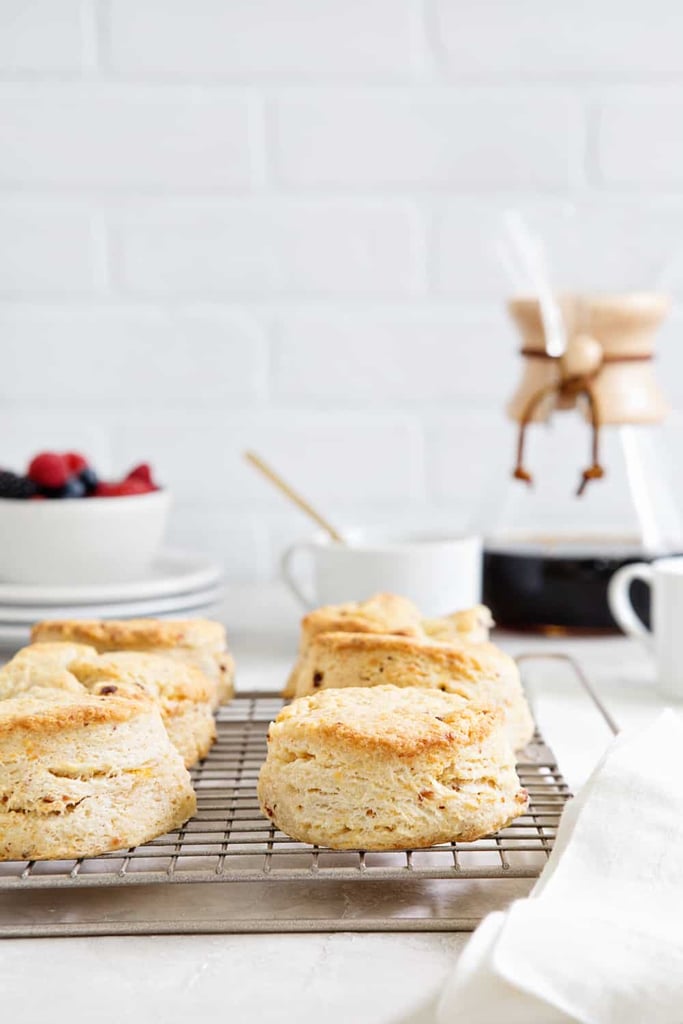 Baked Blackberry Ricotta French Toast
Half Baked Harvest's baked blackberry ricotta french toast is incredibly easy to make and super delicious, filled with blackberry jam, ricotta cheese, and fresh blackberries.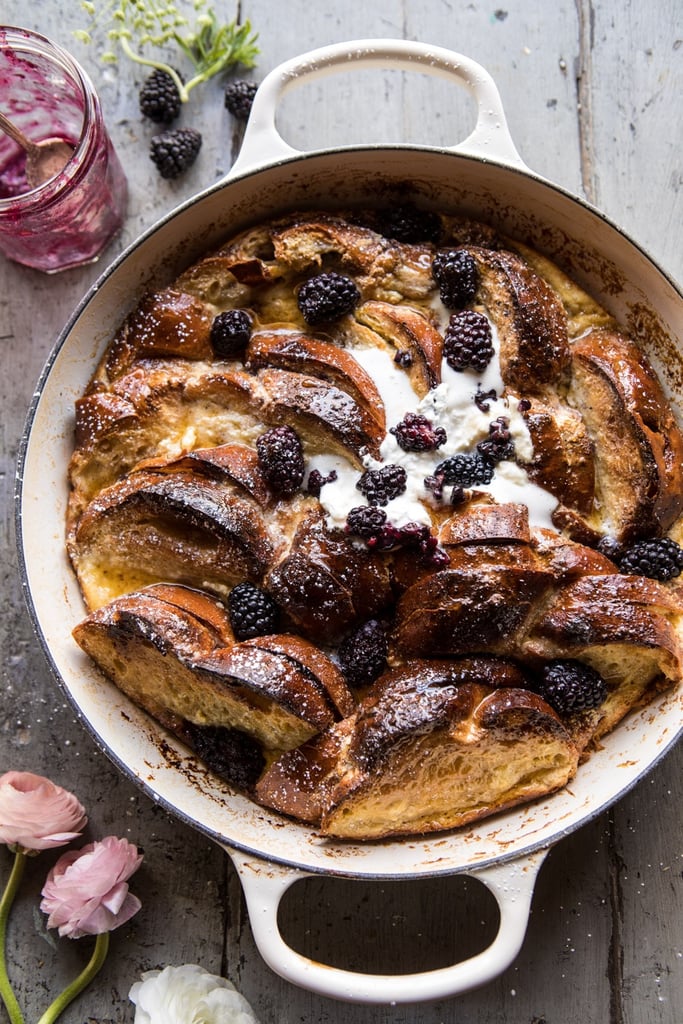 Lemon Raspberry Baked Oatmeal
Who wouldn't love a slice of She Likes Food's lemon-raspberry baked oatmeal? Even better, it can be made ahead and kept in the refrigerator or freezer for an easy grab-and-go breakfast.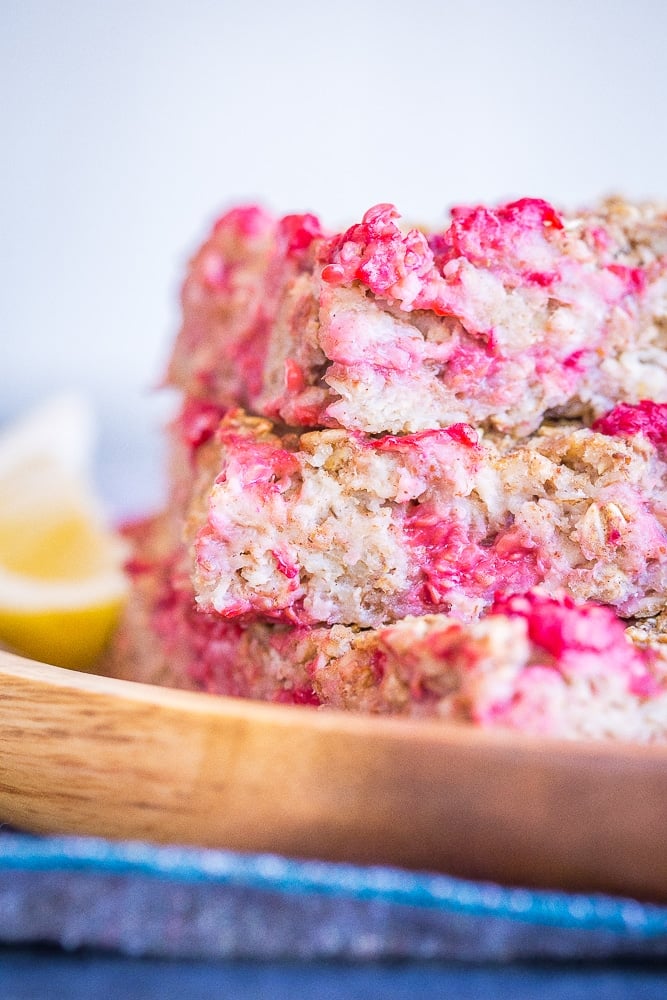 Make-Ahead Freezer Breakfast Burritos
Fit Foodie Finds's make-ahead breakfast burritos are the perfect quick breakfast choice for busy Summer mornings. The burritos are packed with veggies and protein.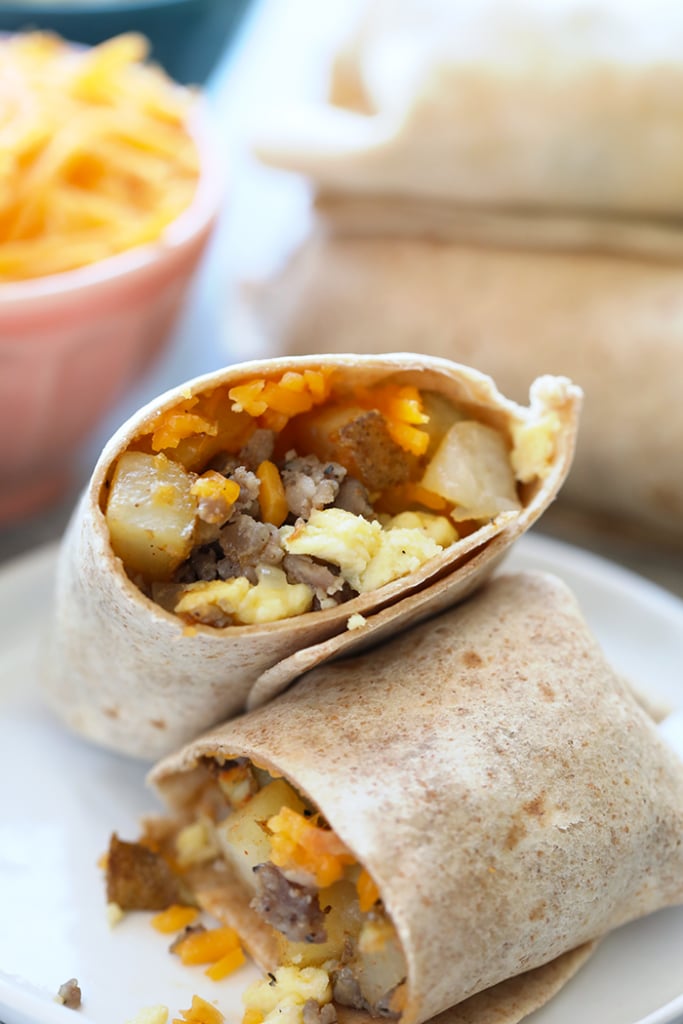 Chocolate Chip Coffee Cake Muffins
Chocolate chip coffee cake muffins from Half Baked Harvest are better than any you'll find at a bakery thanks to the addition of cinnamon streusel and semisweet chocolate chips.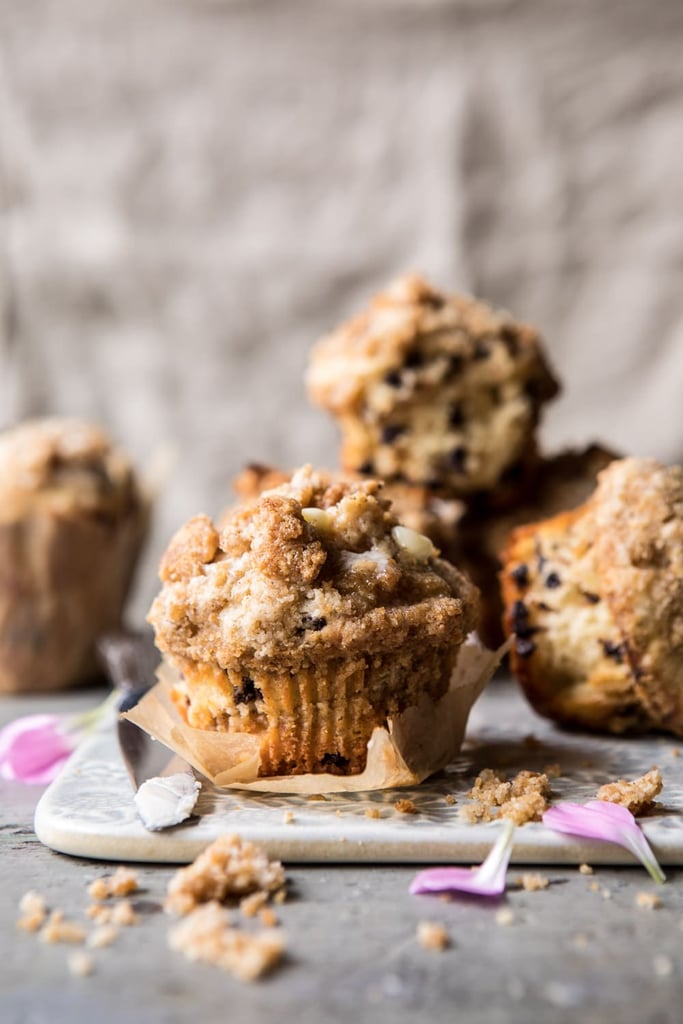 Blueberry Frozen Yogurt Bark
Betsy Life's frozen yogurt bark is a great make-ahead breakfast or snack swirled with fruit spread and topped with fresh blueberries.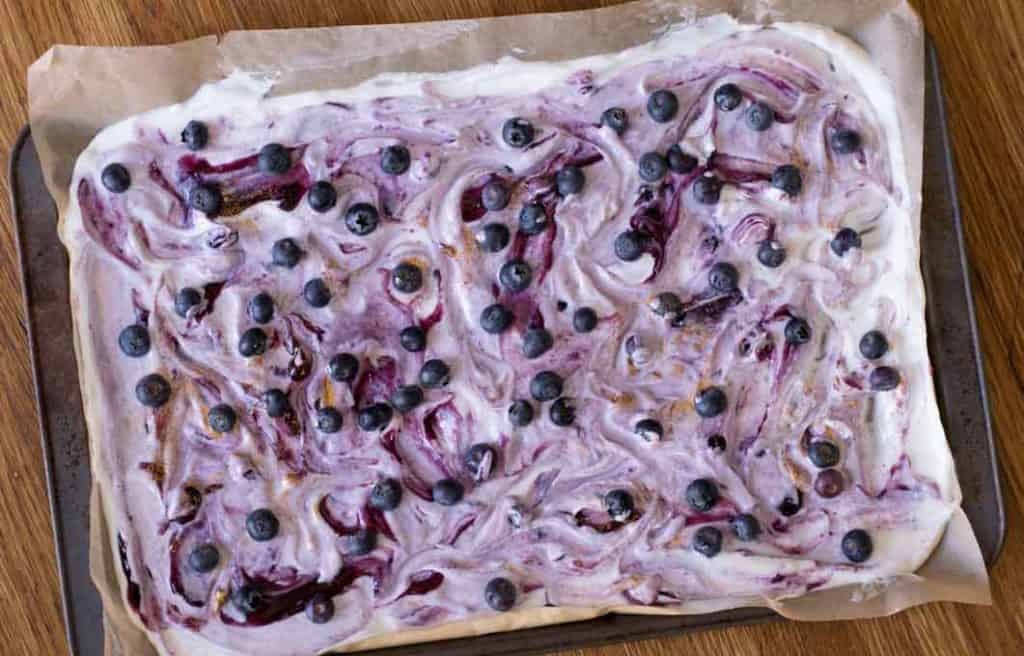 Brown Sugar Peach Puff Pastry Pop Tarts
Forget the store-bought version and fashion your own Pop-Tart with this brown sugar and peach puff-pastry version from Half Baked Harvest.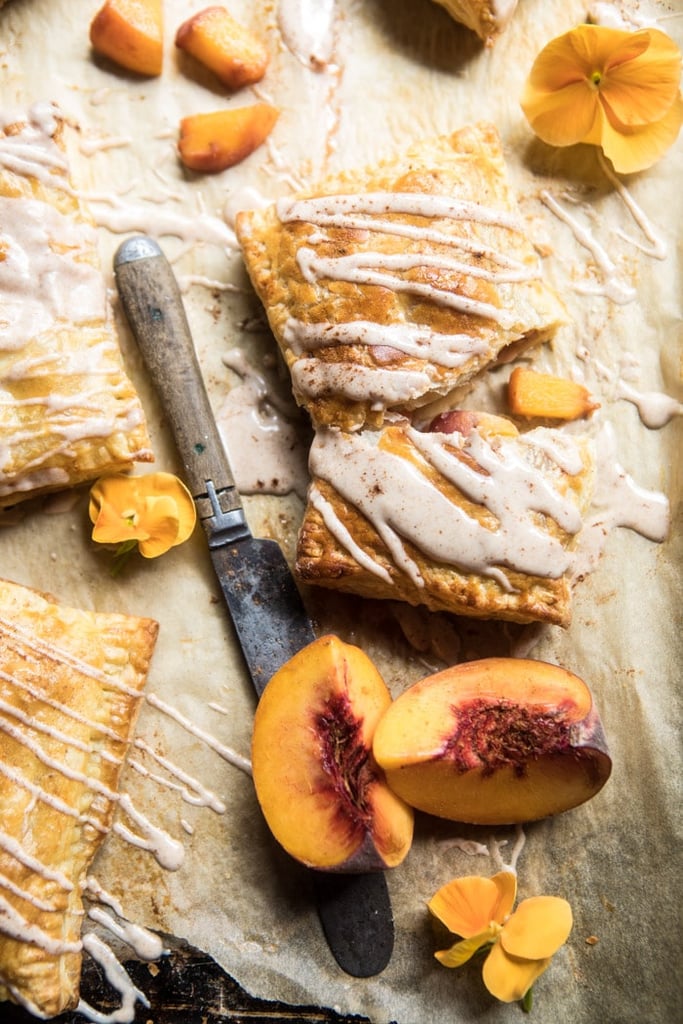 Peanut Butter and Jelly Smoothie Bowls
A childhood favorite turns into a healthy breakfast with Show Me the Yummy's peanut butter and jelly smoothie bowls, full of frozen strawberries and all-natural peanut butter.
Overnight Waffles With Lemon Cream and Strawberries
Half Baked Harvest's overnight waffles with lemon cream and strawberries are a game changer. The recipe calls for the batter to sit overnight, which not only makes for a quick breakfast, but also lets the batter develop a richer flavor and fluffy texture.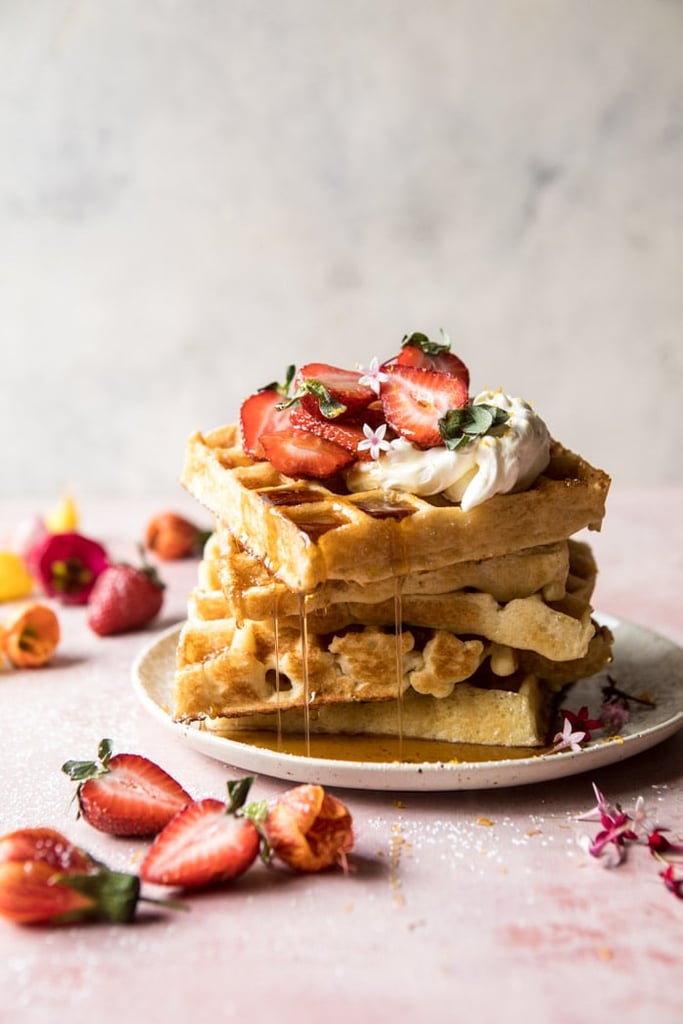 Written By: Katharine Stahl